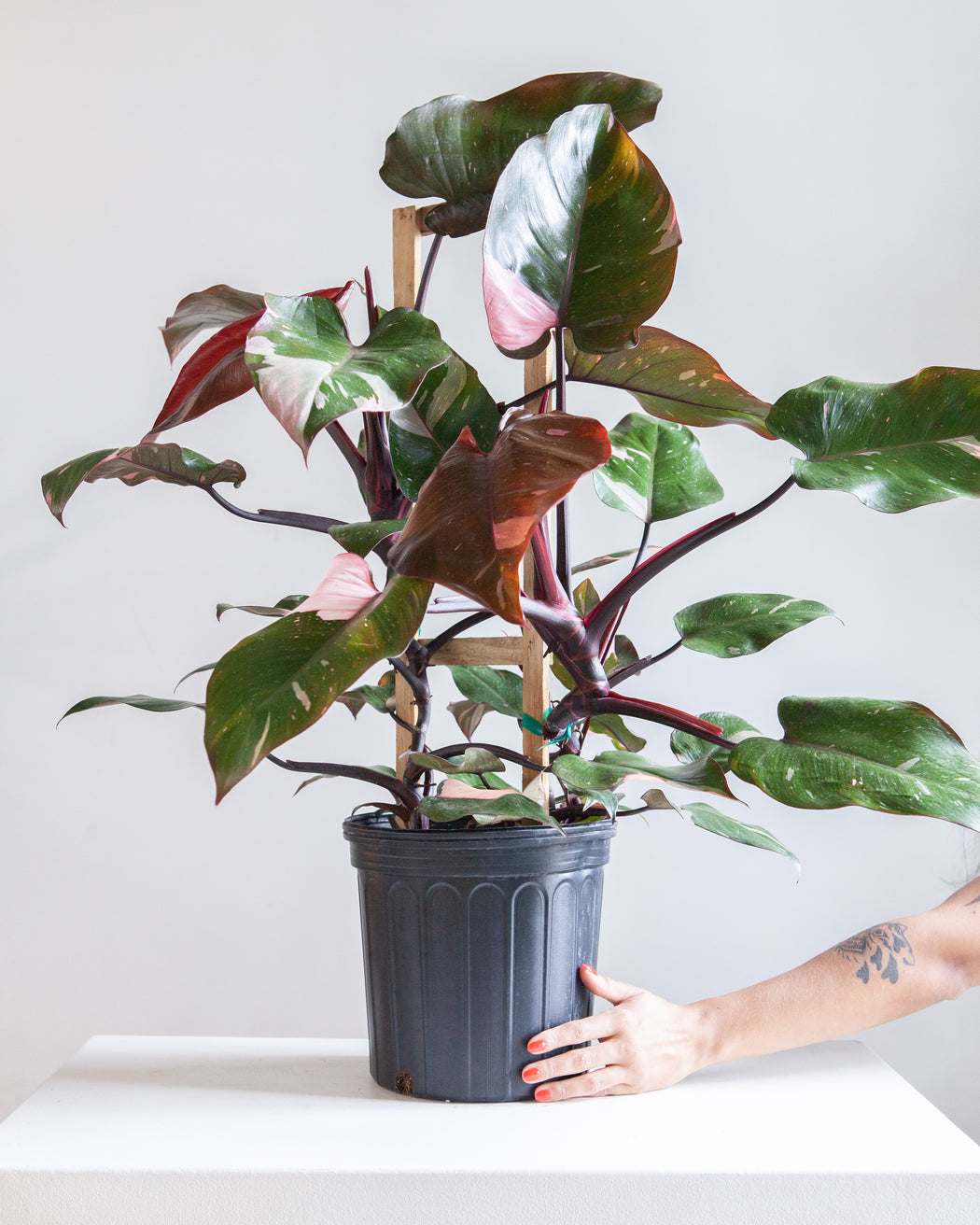 PHILODENDRON 'PINK PRINCESS' TRELLIS 10" Grower Pot (~3' TALL) *COLLECTOR PLANT*
A rare houseplant, the Pink Princess Philodendron is special with its nearly black foliage and pink variegations, resulting in something almost otherworldly. Luckily, they do well on earth and grow easily with a good watering regime and moderate lighting needs.
These plants are natural climbers and benefit from added vertical support as they grow. Another member of the Philodendron family, the Melanochrysum grows in nature under tree canopies, meaning they prefer BRIGHT INDIRECT LIGHT.
LOCATION & LIGHT:
Philodendron like bright, indirect light. While tolerant of medium - low light conditions, the plant prefers living near an east or west-facing window. The natural environment for this philodendron is underneath a tree canopy with no exposure to direct sun, so these plants like diffused bright light.

WATER:
Philodendron prefer soil that is moderately moist with a dry out period between waterings. Typically, you shouldn't have to water your philodendron more than once every 7-10 days.

Plants and pots sold separately!