SHOP ONLINE AND HAVE US DELIVER RIGHT TO YOU. $20 DELIVERY ACROSS TORONTO.
DUPONT ST PLANT SHOP:
1250 DUPONT ST (at Dufferin)
Tuesday - Friday 12PM - 6PM, Saturday & Sunday 10AM - 5PM
Since 2013, Dynasty has brought people and plants together in the belief that plants create a more beautiful and inspired life. Each week we bring a new, fresh collection of hand curated botanicals, planters & artist collaboration ceramics.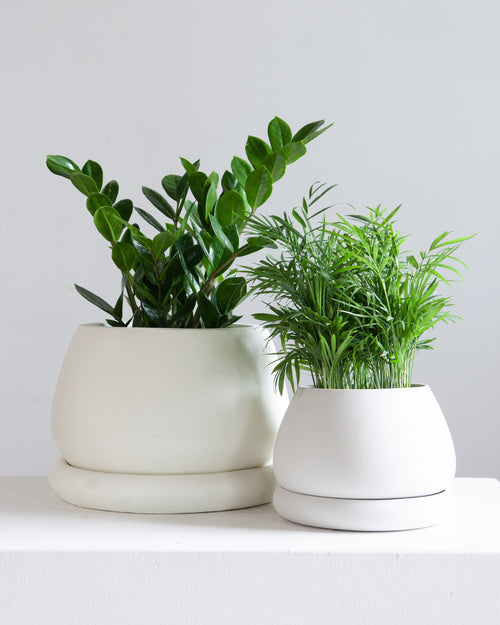 Dynasty Plant Shop is a Toronto-based botanical boutique specializing in interior design with a focus on unusual and high quality tropical plants, cactus, ceramics and selected objects for your any space.
Dynasty's brand encompasses both retail and original products, with a variety of vessels to compliment our exotic plant friends. We delight in hand selecting each product we carry to ensure every piece is unique and beautiful. Our accessories are both curated and created by our own in-house production team and manufactured in small runs by artists internationally.
Dynasty Plant Shop is located at 1250 Dupont Street (at Dufferin) in Toronto. Our space showcases a weekly selection of botanicals and our hard goods lines of vessels and accessories, while also existing as a showroom for the private services side of our business.
Over the last 10 years, Dynasty Plant Shop has built vast experience designing botanical packages for residential and commercial clients both small and large. We're proud and fortunate to have been featured in The New York Times, The Globe and Mail, BlogTO, and countless design and architecture publications around the world.  

Dynasty studios is the design services side of our store, with extensive experience executing offsite design projects for homes, retail locations, events, film sets, venues, pop-ups etc. Our team work direct-to-client, hand in hand with designers, architects and individuals to create amazing spaces, inspired and defined by botanicals and timeless vessels. 
OVO Studios
We worked with Iviviviv Design Studio to curate unusual plant life and one of a kind ceramic vessels to compliment the material and aesthetic vision of OVO's creative space.
Campari Offices
Another project with Ivivivi Design Studios, where we were able to procure unusual Dracaena Marginata specimens to compliment the the beautiful vision of this space.
HEXO Corp Pop-Up
We brought a plant shop themed pop up to life for the Quebec based cannabis brand HEXO with select plants, vessels and custom wall planters.